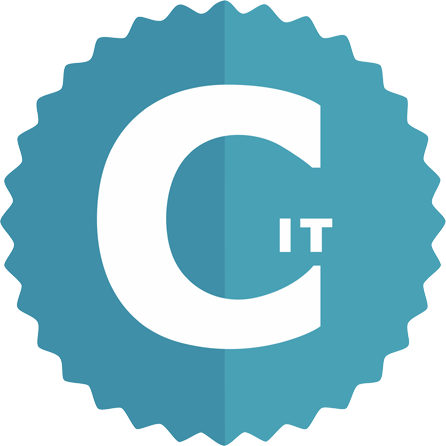 Professional Certification
For Web Developers and Experts
Key Benefits:
Top rated two-phase online examination program
"Real Life" tasks and questions authored by industry experts
8 certification programs covering most popular technologies
Paper certificate delivery option available worldwide
Affordable price even for students, group discounts
Who Needs Certification?
Freelance Workers
Get more hires with CancanIT certification. Demonstrate proven level of your skills linking a trusted certificate to your freelancer profile.
Job Seekers
Become more marketable. Having relevant certification in you resume and application stands you out from the crowd of uncertified competitors.
Career Starters
Professional certification in your web development niche is a great way to build your portfolio while you have not much testimonials and experience yet.
HTML5
HTML5 professional certification proves your knowledges and skills in modern HTML coding standards.
CSS3
CSS3 certification is dedicated to Cascading Style Sheets language - the essential technology of web development.
jQuery
Certification of jQuery professional skills is the recognizable way to prove your deep familiarity with this framework.
JavaScript
JavaScript is the most commonly used programming language for client-side web apps. Claim yourself as a high-skilled JS developer!
PHP
Getting certified as a PHP expert increases your labor market demand and stands you out from competitors.


MySQL
MySQL certification covers both SQL usage topics and "real-life" MySQL server management questions.


WordPress
Becoming a certified WordPress expert improves your portfolio and enhances your chances to be noticed by good employers.
SEO
Search Engine Optimization (SEO) certification is your key point to prove your real professional qualities among others.
Example Test
Free example test is designed for you to become familiar with the testing environment. Exam is based on basic grade school math test.
All You Need To Know
About Certification:
How much does a certificate cost?

USD $60.00 + optional fee of USD $30.00 for paper printed certificate delivery. Payments are available via PayPal®.

I'm from India, can I get certified?

Yes, of course. We certify professionals from all over the world and send paper certificates copies everywhere.

How many attempts are permitted to pass the exam?

Unlimited with no additional costs. The only limit is applied to the minimum time interval between retakes, which is set to 24 hours to prevent unfair play.

What are the questions/tasks? Who developed them?

CancanIT team, contributors and mentors have invented hundreds of test questions and tenths of practical tasks. All of them are designed to have strong "real-life" background. We are targeted to test challenger's real skills and understanding, not just syntax or terms memorizing. This approach sets CancanIT apart from the competition.

What certificate do I get?

You get public online certificate page at cancanit.com website which proves your successful exam pass. This page includes your full name, area and date of the certification, optionally your photo and social/contacts info. Additionally to online certificate, you can order your hard copy of paper printed certificate. It's detailed description can be found at paper certificate page.

Do I need to repeat my certification after 1-3-5 years?

No, you don't. All CancanIT's certifications are perpetual. But as technologies evolve in a flash, we continuously update our certification programs to keep them up to date. Thus, for example, being a certified expert in PHP4, later you may find useful to get certified in PHP5.