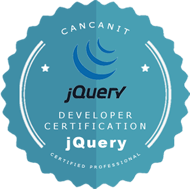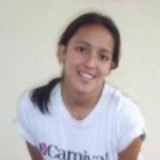 Certified as Advanced jQuery Developer
This certificate confirms that Nicolette Gort has passed a jQuery Certification exam at CancanIT and positively proved his/her strong knowledges and skills as a qualified Advanced jQuery Developer.
Nicolette Gort
France

Certificate #: 1222
Advanced Level
I am full-time front-end software engineer. I have a Master's degree in computer science from EIT Digital Master School. My strong points are creativeness and punctuality.
Exam Details:
Completed on: 3rd August, 2015
Theory test taken: 15 minutes (30 minutes allowed)
Practice task taken: 59 minutes (0 minutes allowed)