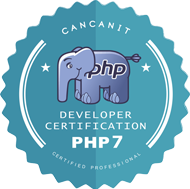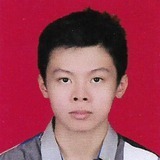 Certified as Advanced PHP Programmer
This certificate confirms that Adrian Eka Sanjaya has passed a PHP Certification exam at CancanIT and positively proved his/her strong knowledges and skills as a qualified Advanced PHP Programmer.
Adrian Eka Sanjaya
Jakarta, Indonesia

Certificate #: 1397
Advanced Level
Full Stack Developer is my favourite thing. I will learn and continously improve to be the best. Mostly used laravel framework. Actively use PHP and GO in developing web based application.
Exam Details:
Completed on: 21st April, 2018
Theory test taken: 10 minutes (30 minutes allowed)
Practice task taken: 1 minutes (60 minutes allowed)