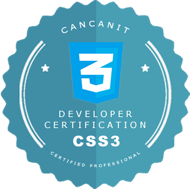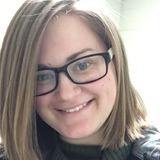 Certified as Advanced CSS3 Developer
This certificate confirms that Alexis Williams has passed a CSS3 Certification exam at CancanIT and positively proved his/her strong knowledges and skills as a qualified Advanced CSS3 Developer.
Alexis Williams
Hurricane, United States

Certificate #: 1429
Advanced Level
I'm an active learning, creative designer with almost three years experience in website development, content editing, and technology design. I work with programs and languages such as: WordPress, Avada Theme, Adobe Creative Cloud Suite, Microsoft Office Suite, HTML5, and CSS3.
Exam Details:
Completed on: 11th April, 2019
Theory test taken: 8 minutes (30 minutes allowed)
Practice task taken: 148 minutes (240 minutes allowed)