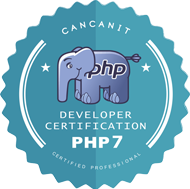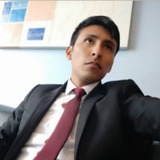 Certified as Advanced PHP Programmer
This certificate confirms that Jose Miguel Guarachi Quisbert has passed a PHP Certification exam at CancanIT and positively proved his/her strong knowledges and skills as a qualified Advanced PHP Programmer.
Jose Miguel Guarachi Quisbert
Brazil

Certificate #: 1439
Advanced Level
I am the son of teachers, adventure enthusiast, adrenaline and extreme sports. I chose the area of software development for this reason being challenged since the faculty of engineering of computer engineering. I am a problem solver, using the technology as my ally.
Exam Details:
Completed on: 19th June, 2019
Theory test taken: 15 minutes (30 minutes allowed)
Practice task taken: 28 minutes (60 minutes allowed)
Connect with Jose Miguel: