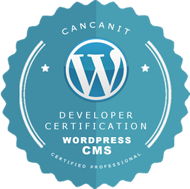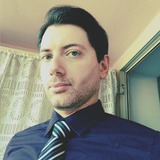 Certified as Advanced Wordpress Expert
This certificate confirms that Mauro Barba has passed a Wordpress Certification exam at CancanIT and positively proved his/her strong knowledges and skills as a qualified Advanced Wordpress Expert.
Mauro Barba
Castel Madama, Italy

Certificate #: 1361
Advanced Level
Certified as Prometheo hardware technician, with EUCIP ITAF and ECDL Full Standard certifications. In possession of Google digital skills and in-depth knowledge of Wordpress and Drupal CMS.
Exam Details:
Completed on: 11th August, 2017
Theory test taken: 8 minutes (30 minutes allowed)
Practice task taken: 74 minutes (150 minutes allowed)