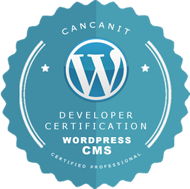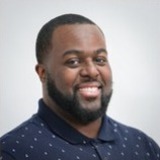 Certified as Advanced Wordpress Expert
This certificate confirms that George Woodard has passed a Wordpress Certification exam at CancanIT and positively proved his/her strong knowledges and skills as a qualified Advanced Wordpress Expert.
George Woodard
Missouri City, United States

Certificate #: 1468
Advanced Level
A Seasoned Front-End Developer with extensive experience in WordPress, Marketing Automation, and Digital Marketing. Using these skills, I create solutions that help organizations be more efficient, scale, generate awareness, save time and money on their operations.
Exam Details:
Completed on: 1st March, 2021
Theory test taken: 10 minutes (30 minutes allowed)
Practice task taken: 16 minutes (150 minutes allowed)