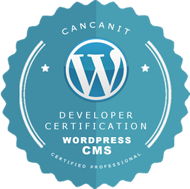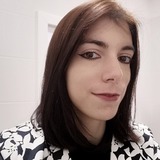 Certified as Advanced Wordpress Expert
This certificate confirms that Maria Knezevic has passed a Wordpress Certification exam at CancanIT and positively proved his/her strong knowledges and skills as a qualified Advanced Wordpress Expert.
Maria Knezevic
Rijeka, Croatia

Certificate #: 1506
Advanced Level
I'm a frontend developer at Prospekt d.o.o. that sometimes dabbles in the backend, with a specialisation in WordPress. HTML/CSS/JS and some PHP are my tools of the trade, with CSS being a personal favorite. I enjoy the challenge of realising a beautiful design while making sure the WP backend is as user friendly as possible.
Exam Details:
Completed on: 30th March, 2022
Theory test taken: 21 minutes (30 minutes allowed)
Practice task taken: 9 minutes (150 minutes allowed)